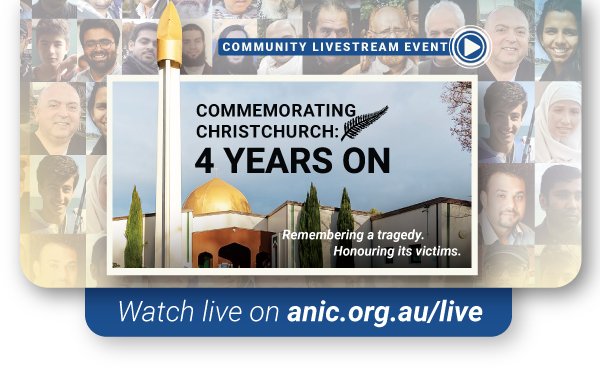 As we approach the 4th anniversary of the Christchurch mosque massacre, we remember the tragic events of that day and the lives that were lost.
We honour the lives lost and the families who still grieve by striving towards a future where everyone can live free from hate and discrimination and stand against Islamophobia and any form of intolerance.
Join us in reflecting on this tragedy and promoting unity and understanding at our upcoming live stream.  

Event Details
 Date: Wednesday 15th March, 2023
Time: 7:30pm (Sydney time)
Live on: www.anic.org.au/live