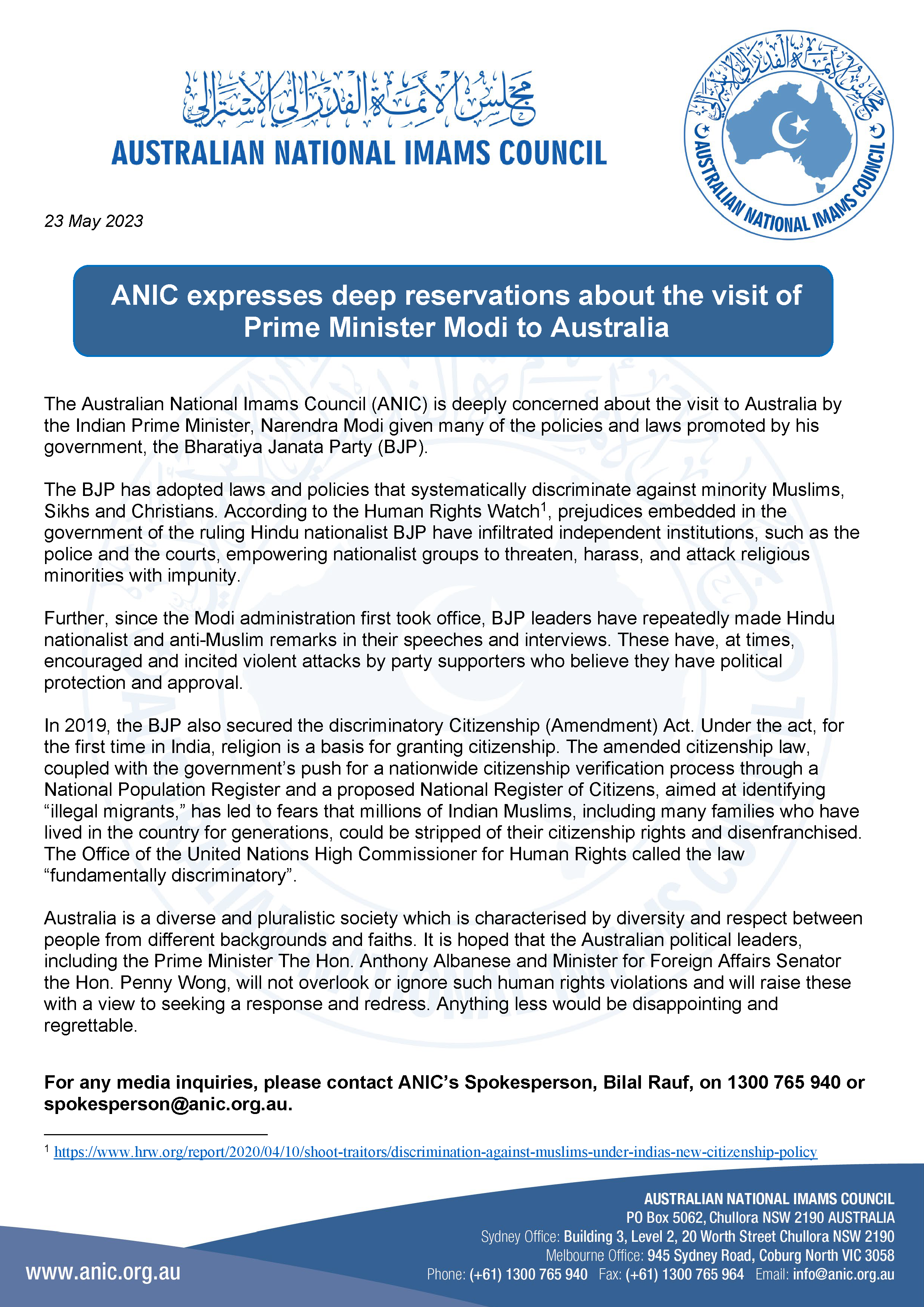 ANIC expresses deep reservations about the visit of Prime Minister Modi to Australia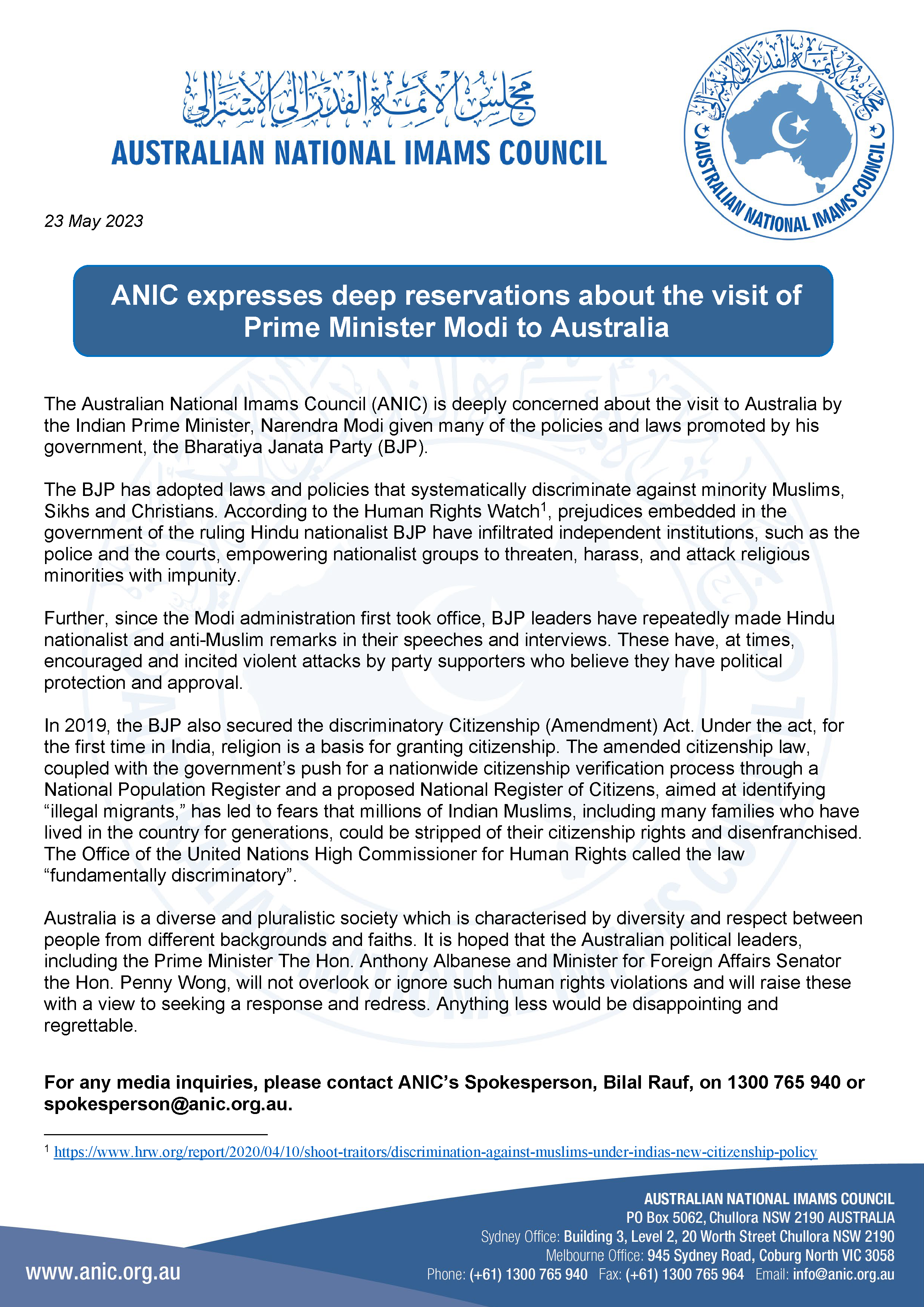 23/05/2023
The Australian National Imams Council (ANIC) is deeply concerned about the visit to Australia by the Indian Prime Minister, Narendra Modi given many of the policies and laws promoted by his government, the Bharatiya Janata Party (BJP).
The BJP has adopted laws and policies that systematically discriminate against minority Muslims, Sikhs and Christians. According to the Human Rights Watch , prejudices embedded in the government of the ruling Hindu nationalist BJP have infiltrated independent institutions, such as the police and the courts, empowering nationalist groups to threaten, harass, and attack religious minorities with impunity.
Download Article
State Imams Council
ANIC is currently the sole national organisation of Imams and Islamic Scholars with broad community representation. This places ANIC in a unique position in representing the wider interests of the Australian Muslim Community.
ANIC members are involved in the day-to-day affairs of the Islamic Community and addressing the affairs and concerns of the community.
This interactive map allows you to search through state by state to find the Imams in your area. Please visit the website pages to find more information and contact information for those Imams. Currently, there are over 200 registered Imams and are active in working with the Muslim Community.
To become a member of ANIC you must be a member of the State Council of Imams.
Please click here to visit our Membership page and find out more information.
Click on your state or territory below to view your local Imams
Stay Connected
with our
Social Media
Visit our other initatives
ANIC was created with many imams having the same goal. To unite the Australia Muslim Community and give it strength. ANIC has over 200 registered Imams.
ANIC's main goal to strengthen the Australian Muslim Community by providing various events, workshops, training programmes, interfaith dialogues and many other services.
At ANIC we aim to provide support and assistance to the Australian Muslim Community. With our vast Imams list, there will be an Imam that will be able to help with any concerns, questions that may arise.
Contact ANIC
Have something to say? Please visit our contact page to find our contact information. Call to speak to one of our qualified staff. Alternatively, you are able to visit our head office and meet our team, discuss your concerns and feedback. We look forward to hearing from our community.